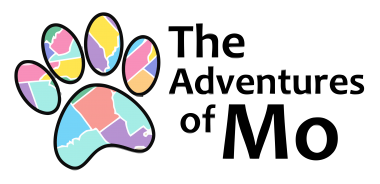 A fun program about geography.
For kids.
For free.
The Adventures of Mo

– Online Geography Program
Can your kids find their home state on a US map?
You may find this surprising, but many can't! The Adventures of Mo is a free and engaging online program for early readers that promotes US geography & history to help kids gain a better understanding of their world and the world around them.
The program includes:
A free children's book about geography and history (also called The Adventures of Mo) that takes kids on fun and different adventures to every US state.
A blog post about every state & state trivia questions to add more fun to learning.
School, group, or Zoom presentations by the author. The talk creatively integrates geography and history from The Adventures of Mo program.
Videos for kids, by kids that showcase children sharing something interesting about the land, history or people of their home state or one they have visited.
Why is learning geography important?
Geography is much more than learning about the location of cities, states or countries. It's about understanding people, places and cultures, landscapes and environments, our civic rights and responsibilities, and how they all connect to shape our world.
Kids can become responsible global citizens, better protect the planet, and improve their personal welfare when they understand the world around them.
The Adventures of Mo eBook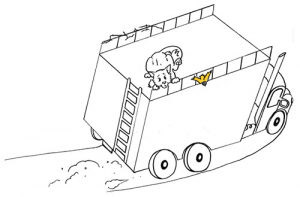 At the heart of this program is a free online children's book about a dog named Mo who lives in Alaska and finds a key attached to a keychain that says Florida on it.
BUT, where is Florida?
Mo and a bird friend named Finchy travel on top of a delivery truck–without the driver's knowledge–to every state in the country searching for the Sunshine State, so they can return the key to its rightful owner.
What unique adventures do they experience in each state? What does the key unlock? Do they ever find Florida? Read this free children's book to find out!
How can early readers benefit from this geography program or just the free children's book? They will:
Be exposed to cardinal/compass directions.
Learn about US/state geography.
Read about state history along with fun, strange and even weird facts about each state's land, history, culture or people.
Be able to identify interpersonal situations that they experience in their daily lives and then apply the lessons they've learned in the real world.
This geography program is unique, fun and relevant.
You can create and play a game! For example, when reading the eBook, guess what state Mo and Finchy are visiting based on clues in each chapter.
You can track Mo's and Finchy's journey across the country. Where will their travels take them? What state will host their next adventure?
The characters are lovable! The situations they often find themselves in will truly make you laugh out loud.
Parents
What early readers can learn from this program, including the free children's book.
Teachers
How this program and free online children's book about geography and history can be used in your classroom.
Community
Unique ways this program and early reader book can inspire and motivate kids to learn more about the world around them.
Support Mo
Help us fund this free program for kids.
The Adventures of Mo

is a free online geography program and ebook that helps people of all ages learn more about how America's land,
history and people shaped the world we live in today.
Have questions? Reach out to us!